Out and about with
PG Bison
"Together, as businesses who are members of this organisation, we can help to create jobs, tackle unemployment, grow the economy and convince people of the value of supporting local manufacturing and purchasing local products."
PG Bison joins
Proudly South African
PG Bison is a proudly South African company, invested in the future of the country. We have therefore joined Proudly South African, the country's buy local advocacy campaign that seeks to influence local procurement in the public and private sectors, to increase local production and to influence consumers to buy local in order to stimulate job creation.
"Our membership of Proudly South African demonstrates our commitment to South Africa's economy and its people," says Justin Berry, Executive: Sales & Marketing at PG Bison. "Together, as businesses who are members of this organisation, we can help to create jobs, tackle unemployment, grow the economy and convince people of the value of supporting local manufacturing and purchasing local products."
Members of Proudly South African share a commitment to an uplifting ethos that promotes social and economic change and progress. They make a meaningful contribution to building South Africa's economy, alleviating unemployment and retaining existing employment opportunities.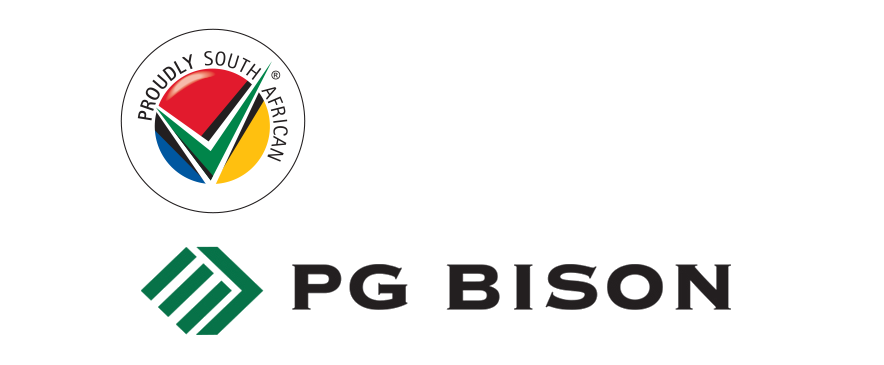 CEO of Proudly South African, Eustace Mashimbye add, "We are especially delighted that PG Bison is once again part of Proudly South African, as they had previously been members. Our value proposition has drastically improved and we are increasingly able to offer new access to market opportunities, exposure and profile at sector specific events and much more. The local furniture sector, of which PG Bison is such an influential part, is extremely important to us, and we continue to work with CEO Gerhard Victor and his team to secure commitments from large corporations to buy local when equipping their office space. We look forward to a great working relationship with PG Bison."
"Becoming a member of Proudly South African also assures our customers that we meet the local content and quality requirements and that we adhere to South Africa's labour and environmental legislation," says Berry. "Look out for the Proudly South African logo on all PG Bison products. When you purchase from us, you know you are making a buying decision that benefits the country."
There were smiles all round at this year's annual PG Bison Ugie Knockout Cup in June, as community members from four towns came together for two days of sport and socializing.

PG Bison is the sole sponsor of this event, and preparations begin six months beforehand, when meetings are held with the South African Football Association Members and representatives from the four towns in the Joe Gqabi District Municipality in the Eastern Cape that come together for the Cup: Ugie, Maclear, Elliot and Mt Fletcher.
The Knockout Cup is a highlight on the calendar. It started out as a soccer tournament, but has grown to include a netball tournament too.
"People appreciate the event and thank us for hosting it," says Nomvuyo Mehlo, Ugie Cluster Liaison Manager. "As well as prize money for the first and second-place teams in both sports, we also sponsor the sports kits, entertainment and food."
PG Bison was proud to sponsor the first-ever Maloti 100-Miler off-road cycling event in late September. Created by Afri Adventures, the outdoor adventure events company, this new annual event offers some of the most spectacular climbing and scenery in Southern Africa. The inaugural Maloti 100 Miler began in Barkly East and finished in Maclear, in the Eastern Cape.
Justin Berry, Sales and Marketing Executive at PG Bison says that the sponsorship makes sense for the company on multiple fronts.
"We have our Ugie operations – both a board factory and plantations – in the vicinity of the event. We believe this race will bring business and much needed revenue to the area and benefit the local communities. We already invest in sports development within the wider Joe Gcabi District, and we see this as an extension of our soccer, netball and rugby efforts. Plus, PG Bison has already established a presence on the South African cycling scene through our sponsorship of the notorious Sani2C floating bridge. We hope that we can build on our efforts with the Maloti 100 Miler."
Cricket players and fans in Knysna are enjoying the new PG Bison Oval at Abbotsfield, which opened earlier this year.
Deon Kok, Sales and Marketing Manager, Thesen Sawmilling at PG Bison, explains that there are currently four full-size cricket pitches built on the land that belongs to PG Bison South Cape Forests. "They get used for cricket, hockey and soccer tournaments for all ages," he says. "This piece of land was previously used as grazing land by the previous owners, but has been converted to developmental sports fields since PG Bison bought it in 2011. It has always been part of PG Bison's philosophy to contribute to the communities that we operate in. Aside from making the property available, PG Bison makes an effort to assist with the development of the infrastructure of these sports fields as and when resources are available."
Keith Cretchley from Sport at Backward Point developed the land and says the field is helping him with his goal of providing cricket to anyone who wants to play the sport.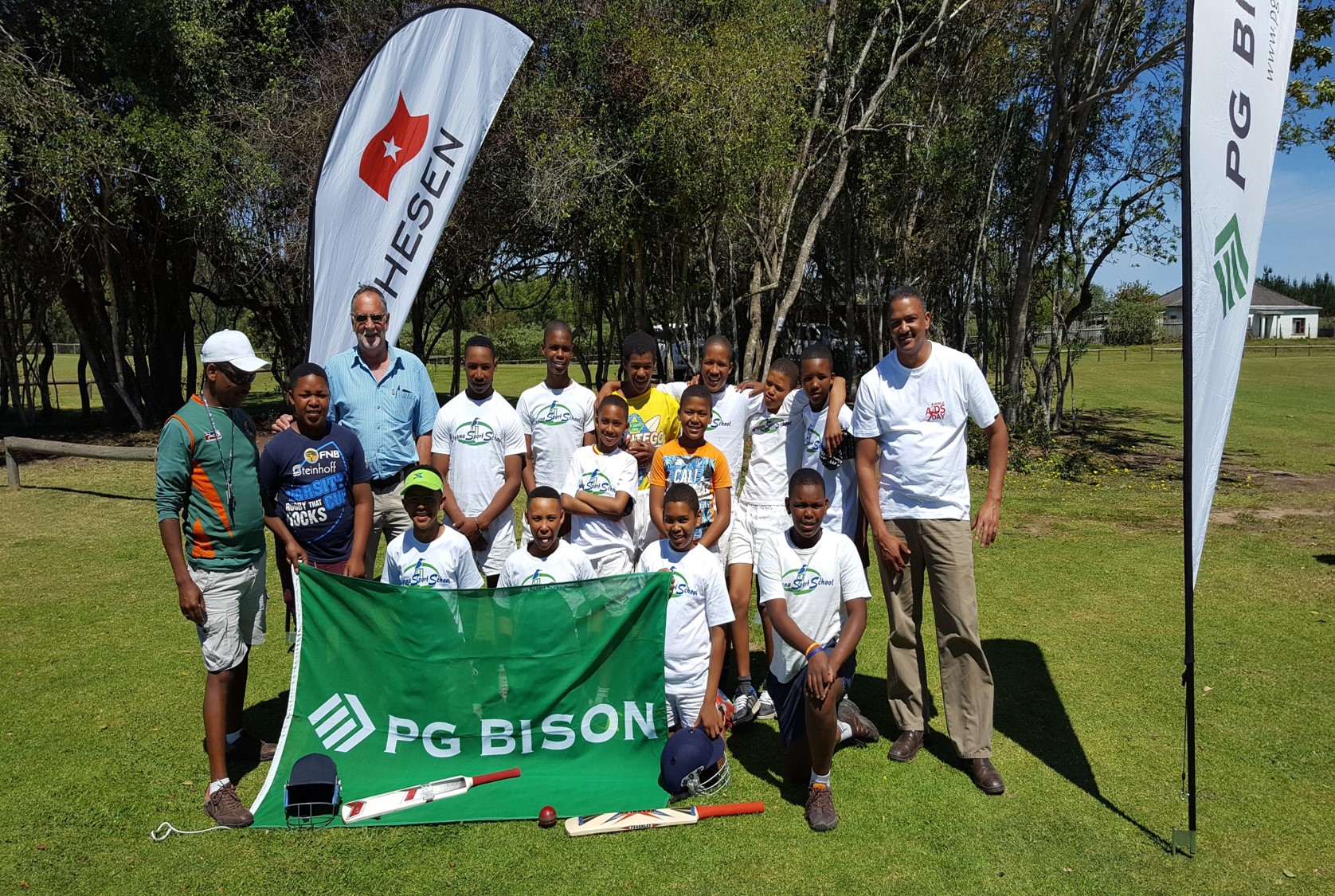 According to both the operational manager and HR manager for PG Bison, Heine Müller and Davy Carelse, HR Manager at PG Bison says the company hopes the new pitch will continue to help Keith with his sports development programmes, but that it will also develop cricket in the broader Knysna area too.